Build Your Own Reading Corner: A New member of Gift Choose - Presenthem Diagon Alley Book Stand
Creative DIY Book Stand that Makes Your Reading Corner Special and Unique, Spend More Time to Read
Reading is always good for everyone because it could help improve our focus, memory, and empathy. It is also a basic skill for children, reading can help them to enrich their vocabulary, know more valuable information about this word, improve their imagination, and so on.
Many people would put some books on their nightstand table to encourage themselves or kids to read some book before sleeping. More importantly, they must learn to enjoy reading, it would take them to the place where the writers created.
On the other hand, a good reading environment is also a significant element for reading conditions. Not all of us have the skill to read in a noisy environment. So, setting up a reading corner is necessary for our normal people. I would suggest a DIY book stand to make your reading corner amazing.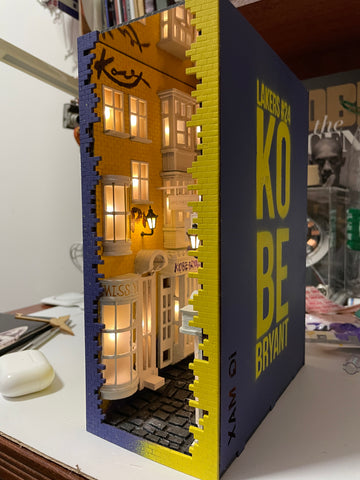 This DIY Bookstand is not only great as a bookshelf decoration that makes your reading corner special but also can increase your reading interest. Diagon Alley truly exists in London, and it is also playing an important role in 《Harry Potter》, the most prosperous commercial street in the British wizarding world. This is perfect for those who are big fans of the magical world and want to incorporate some design elements into their reading corner.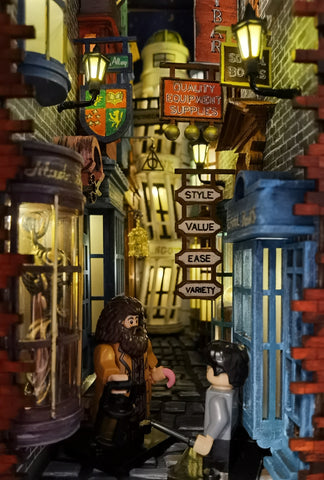 It might take your time to assemble and DIY yourself with your creativity, you can design the color you want to décor your reading corner. Therefore, it is always perfect for your kid or adult who is enjoying reading.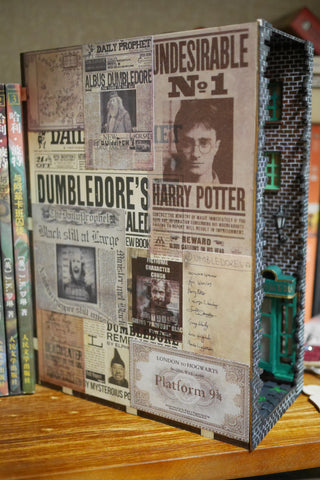 ---